In affiliate marketing, attending conferences is an integral part of the workflow of affiliate managers. Divided by areas of cooperation and business verticals, there are many events taking place these days. Recently, one of the largest conferences was held in Amsterdam (Netherlands).
iGB L!VE 2023 is the top iGaming conference gathering over 6,000 affiliates and advertisers this year. Representing the Foundation at the event, Lisa Sikvarova, Head of Affiliate, is here to share her impressions.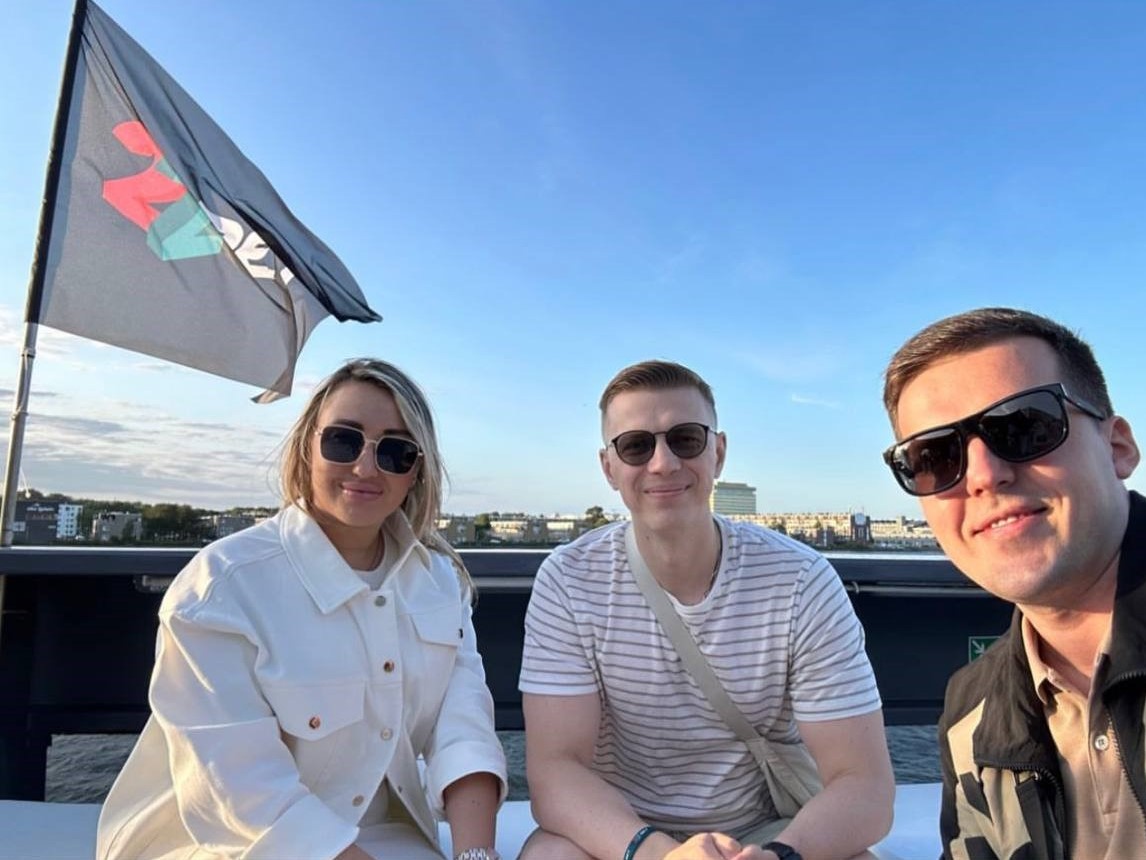 — This year we witnessed a conference twice as big as last year's. I was pleasantly surprised by the work done by the organisers: as everything was thought out to the last detail, it was easy for participants to meet partners and find the necessary booths. From game and payment solution providers to platform operators, the event brought together a diverse range of industry players.
In general, a conference for an affiliate marketer is primarily a place to meet partners, discuss business issues and raise integration (* empowerment, renegotiation, etc. - ed.), gather industry and market news, and find out a huge amount of fresh insights. And, obviously, it is a great platform for networking.
As the Fund has many projects working in different markets, it has an impressive number of partners, with 600+ on some products (including the top ones, naturally). From Entain, Bet365, Playamo, and Chilli Partners to Mate Affiliates and more, there are plenty of popular advertisers looking to get in on this high-profile event.
The affiliate business is all about partnerships. And in turn, partnerships are built on face-to-face interaction, and once again I was delighted to see our partners. I had originally planned to do about 15 meetups. However, since I also left room for networking, I was able to speak to 40+ industry members.
As we have been working for quite a long time in our field, our projects are growing and therefore attract a large number of partners. That's why I managed to communicate with our top partners, discussing new terms of cooperation, development directions as well as new traffic sources. In particular, I was interested in such things as the peculiarities of Influencer traffic and the latest Google news regarding the introduction of AI in brand rotation.
We also discussed GEO, and everything is still stable here: Canada (Ontario), Denmark, Netherlands and Scandinavian countries are still priorities for us and our partners.
I was happy to talk to each of the partners and to listen to the speeches of the market leaders. I am already looking forward to seeing everyone in sunny Malta!